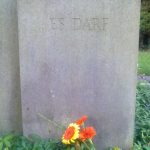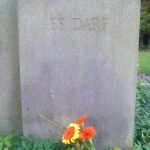 Heb me aangemeld voor een residentie in het Hanns Eisler Haus in Leipzig: zou het te gek vinden om daar, in de stad waar ik af en toe een bloemetje bij Marinus van der Lubbe's graf zet, en waar Bach lange tijd werkte, te mogen werken.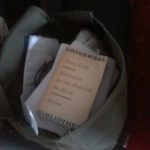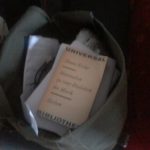 Ik heb een project voorgesteld en een brief geschreven. Dat was al fijn om te doen. En ik ben me, naast de andere dingen (drukken voor Kemenymadar, repeteren voor "radicaal contrapunt", schrijven voor piano) al verder in gaan verdiepen in Hanns Eisler; ik kreeg een boek en een partituur (Teppichweber!) en als ik het hoor moet ik aan de Johannespassie van Bach denken. Logisch? Ja). Kocht er één bij (14 Arten den Regen zu beschreiben, besteld in Leipzig …de muziek hadden we al), luister nu en lees. En ben al een beetje aan het schrijven….(het begin van een liederencyclus, hoop ik dat t wordt). Zeer interessante man, ook nu. Het helpt de gedachten te ordenen over kunst en sociaal maatschappelijk engagement (Marinus van der Lubbe, Syrie, You Tube). En soms moet ik ook hardop om m lachen.
erg mooi initiatief van deze stichting. wie ze ook kiezen. ik ben voor.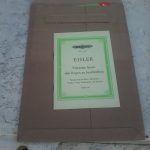 .. Eisler! work-in-progress
I hardly dare talking about it, but I wrote a letter and a project proposal to the Eisler Haus in Leipzig. I would love to be able to work there. We will see. I am reading Eisler at the moment and trying songs…. (Über den Selbstmord). Dolf is a lover of Eisler too! (interesting men, both of them). Dolf and I discussed when and how to record radical counterpoint.