exchanged the S.I.R. (Scorographer In Residence) for the Framus. I am going to write in Giampilieri. Henry is going to play Villa Lobos.
18 April– SIR nicely packed for Trasformatorio, 20 April – 2 May Giampilieri, Sicilia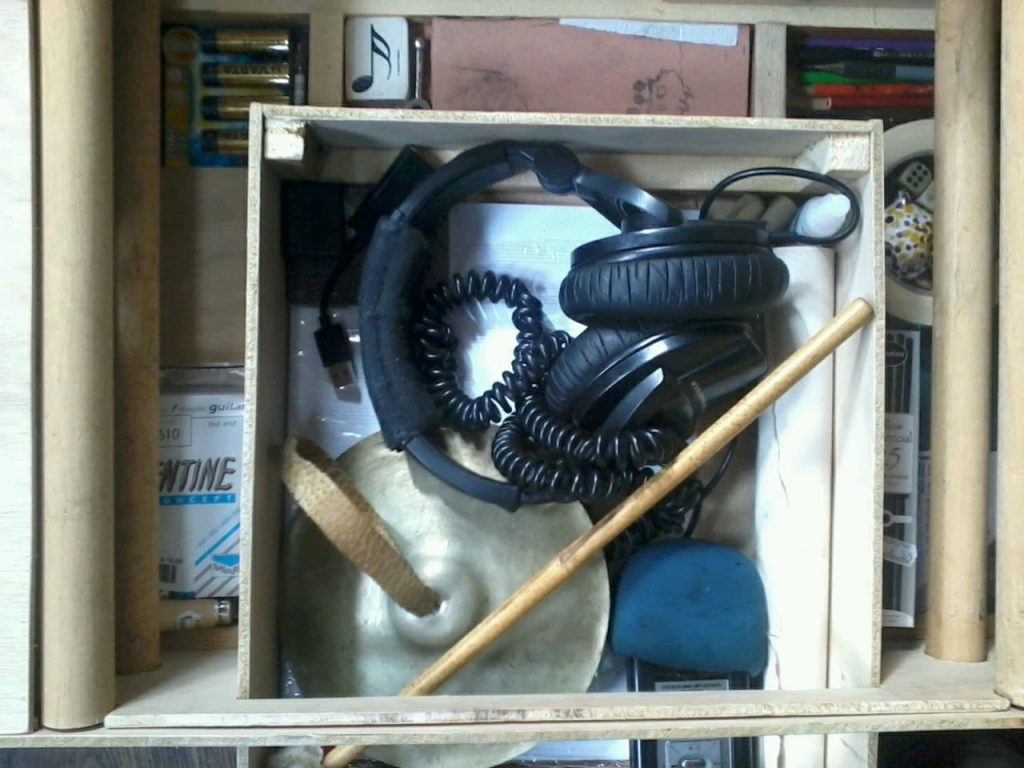 20 April – eerste werkdag. met Mosè bij oude kleermaakster geweest. indrukwekkend bezoek. heb haar getekend en ben muziek aan het uitwerken. tonaal. voor haar. en we werken met Giorgio, 15 . hij brengt morgen zijn tamburello mee van school. Hij rapt. Goed.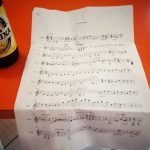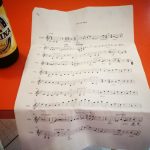 21 April – ben net werksgewijs behoorlijk aangeschoten geworden met leo. woodworker. die de doden uit de modder getrokken heeft. en de assessor die in het weekend als elvis optreedt. (grenzen bewaken!)en met de eigenaar van de bar. die kan dansen. we hebben john lennon en beatles gedaan. bowie kan ik niet. nu eerst koffie en brood. ik ben geraakt na mijn korte gesprek met leo. en niet alleen vanwege de drie flesjes bier in vijftien minuten, voor twaalven. voelt als vroeger, in Yu.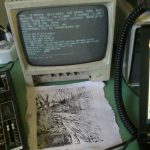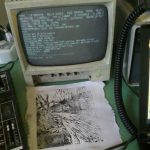 23 April – Snij Code berg. En klaproos. Mondharp en verschuiving. Hoog. Koel.
Eerste proof prints! With Asbesto Zaverio. He's putting in the score. (Radiofrequencies he picks up and transforms)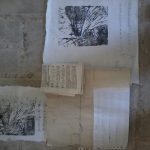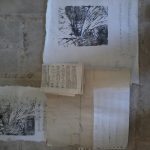 24 April – Heel fijn gespeeld. Partituur bij eerste prints plus tekening plus stukje uit liturgie van zondag. klein stukje "Spielberg 4". La Pietra Scartata heet het. Radiogolven. Gitaar. Steentjes en stem. Twee korte geconcentreerde versies. Stem van Giulia DeVal, zij vulde ook haar piece of the score.
(in een verlaten huis, stil, een paar blokjes gevonden, ik mag ze morgen gebruiken als dynamische stempels in de score, met respect)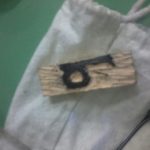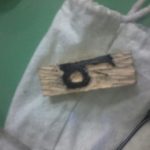 27 April – Matterello Orchestra in action: printing, composing and playing music with the children of Giampilieri. swet and fun at par. big thanks to Giulia, Mosè, Claire and Federico || ik heb vanaf acht uur met veertig kinderen zo'n tien nieuwe lino's gesneden. Meerdere codes gedrukt met matarello; opgehangen; een hele grote partituur! Met vulkanen, hazen, een zanglijn en compleet met dynamische aanwijzingen (fff!). Met vier groepen vijf keer gespeeld. Daarna nog veertig prints gemaakt. zweet druipt van me af. gedirigeerd. zeer trots. "co writing" met stravinsky en de kinderen van de school. Dit is fijn om te doen.
https://www.facebook.com/fbmosepreviti/videos/2004886386207483/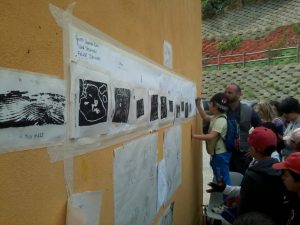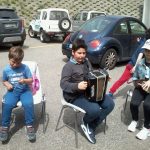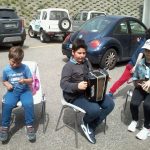 Stravinsky, the co-composers of giampilieri and me made the news on tv! (met dank aan Hans Dagelet in Groningen, voor lino!)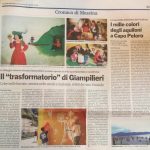 the Matterello Orchestra makes it into the 'Cronaca di Messina'
28 April – cleaned up my work space. Getting ready for tomorrow: the violin piece with dance by Martina and samples of stone cutting by Ezio; A Leo, Col'Legno, (for Leo, the wood worker, who was here 1 oct '09.) Played by Cettina De Benedetto, in the street with the laundry, behind the butchers'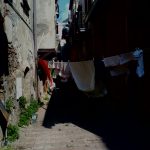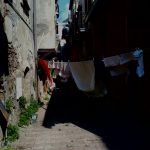 – Finishing and rehearsing the mini opera on Maria Basile. (Non Giudicate Mi) with Mose, sewing machine, a local one, recorded by Giulia, and with Rosaria: alto. I will also play opgesloten in. The old taylor lady that told us the story hasn't left her house for twelve years. (dont worry, we will play for her alone, with just the two of us in her workshop, when all this is over…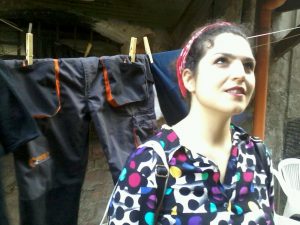 29 + 30 April – Martina danced wonderfully with the new violin piece. A dance for the living, touching the working clothes hanging to dry. Cettina played it flawles!. (Thank you. Grazie mille!)
On Monday we opened with Maccina delle Lepri, a tiny 9/8 percussion and maranzano machine, with a text,translated and very well sung by Christiano! Later that night the Maria Basile opera. Impressive to do. We played at he Piazza di Chiesa, near the Maria Basile monument.(very small, but defenitely there.) I then accompanied a dance performance at the concrete reservoir that cuts the village in two, after the flood of 2009. Immanuel Ndefo danced. With Rosaria singing and playing, too. I am touched. Strongly. By I and R, meeting as silhouettes.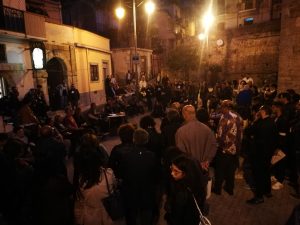 The whole town is here. Looking at the paintings, performances and listening, silently. Many people of different age. They laugh and cry. Embrace. and give us home baked bread, fruit from the garden…. If this is Sicily, I am very happy to be here. Thank you Giampilieri, for accepting me.
(Leo, Marcello, his wife and daughters, Maria de Naro, Francesco the musician, Turi i Domenica (nezvole!), Giorgio, Fabricio, Marko, Marko, Salvatore Fisharmonica, Paulo, his mother, Il Signore di Pane a Legno, de Partituurmevrouw met Manfredi, Monika, Leatitia (pettopettomanomano) and many more…….grazie)
4 mei. Made some small klandocs (soundscapes) over the last 12 days in G. Federico put them on radio Trasformatorio. I am finishing the last ones now (4 mei 2018), at home, in Amsterdam. (kus voor saskia).