is a suitcase travelling, from hands to hands, playing drawing and writing (your idea of) blues, at changing rivers.
thank you: Ardi Bones in Addis, henry Alles in All landscapes, Ali F and Arie and r.l. B, and TheA and GiulijA, and…. to be handed over….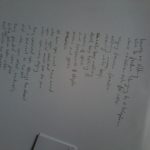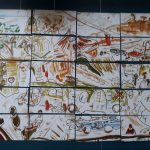 ardi bones delta blues plan is a question: to take the suitcase, with all its tools, to your favorite blues river ( or the one second best, but accessible now…) and express your idea of blues there and then, ad hoc and on instant. in sound, in drawing, in words, or in all of these together. then plant a seed, or put something – anything- in for the next musician and let the suitcase go….
ardi bones delta blues plan is fully equipped with a lot of stuff to help you feel limited and therefore free.